By Victoria Knepp, Account Associate
There are misconceptions in every industry and oftentimes those industries call on us as a marketing communications agency to debunk those. This time, we're debunking our own.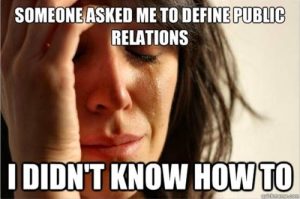 "So you're in PR…"
"…All you do is plan events, right?"
Wrong. Event Planning is a reputable and talent-rich (and definitely much more patient) sector of the public relations industry, but it is not the only. When we think PR, we think message development, communication plan and public involvement plan development, corporate communications and media relations.
"…Publicity is easy to get."
Well, sometimes. The 24/7 media cycle is a busy space that can be hard to get into. To penetrate it, PR professionals take every avenue available to get client's messages out including social media, news releases, and blogging. Here at Rasor Marketing Communications, we take pride in cultivating relationships with local media outlets to maintain our status as a credible and abundant resource for client news. This can take time and repeated efforts, so "easy" isn't our go-to adjective here.
 "…You're a spin doctor!"
Do we like to promote our clients and their messages positively? Of course, getting our client's name and message out there is one of our main goals, but we never supersede this with spin. We pride ourselves on being ethical, truthful and most importantly, transparent with the public. There are times where an apology or a deeper explanation are needed, and we don't shy away from that.
"…All PR is good PR."
Ah, the ever so famous saying. We respectfully disagree. An unclear, cluttered message can distract audiences from a client's main message and can affect their reputation. We focus on succinct, message-driven news directed at relevant reporters. Sometimes we can't control what people say, but our expertise allows us to offer counsel on how to handle these not-so-good PR situations.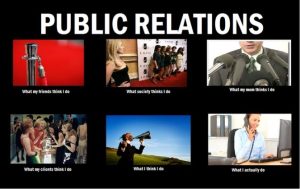 So there are a lot of things we are in PR and lot of things we aren't. Next time you hear one of these misconceptions, do us a favor and go ahead and debunk it.