Market Vitals
Market Vitals™ is an app for healthcare marketers to understand how marketing spend correlates to bottom-line results. With system, facility and service line dashboards, all of your marketing and finance data is aggregated by quarter and easily viewed and shared.
Market Vitals™  app available in iOS. Market Vitals™ brings your data together in a concise digital dashboard via mobile app that can be easily accessed for decision-making and discussions anywhere, any time. How many times have you had questions asked during a service line meeting that you didn't have access to in the moment, necessitating a delay of a decision or even another meeting?
This tool is designed to keep everything at your fingertips with the most up-to-date information available.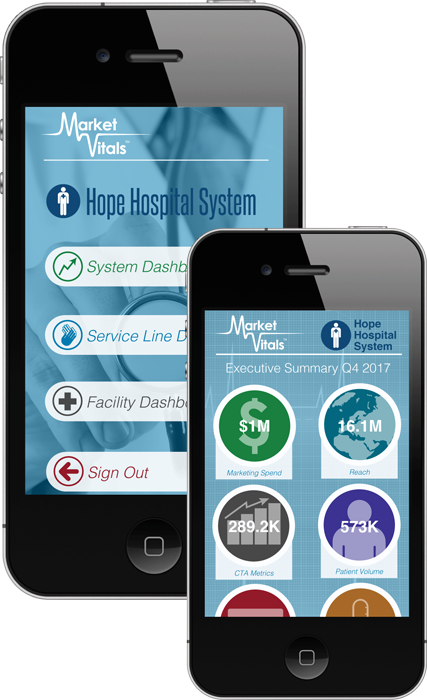 Key Features
Developed specifically for healthcare.
Quick access to your aggregated data in paid, earned and owned media.
Quantifies results across 17 core metrics vetted nationally through healthcare marketers and CFOs.
Core operational and outcomes metrics align with those presented in the Society for Healthcare Strategy and Market Development white paper Life Beyond Promotion: Core Metrics for Measuring Marketing's Financial Performance.
Turnkey tool conveys marketing performance with.
Customizable PDF reports with comparable information are also an option. If you're not yet ready for the Market Vitals app, start with the PDF report and work up from there.
I'd like to boost my marketing with a customizable, digital dashboard that tracks and measures all my data points.
Sign me up for a 15-minute webinar.
Executive Reports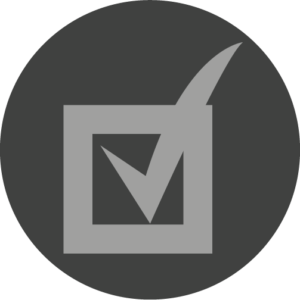 Do You Score Better Than Other Healthcare Marketers in Measuring Core Metrics?