By Ian Marker, Account Associate
We all made them, but how are you doing at keeping your New Year's resolutions? You may not have kept all those promises you made at the start of the year, but that doesn't mean all hope is lost. When you drafted your New Year's resolutions, a few things probably came to mind. It's an opportunity to reflect upon the things that happened in 2018, see the new year as a blank slate for a chance at renewing and lastly, to create the list of the things we wish to improve upon. Even if you haven't been doing so well on that diet plan or your goal to start using your gym membership, all hope isn't lost in this new year.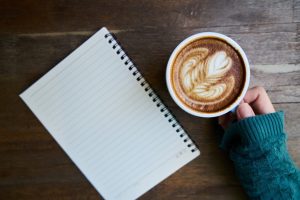 Looking back at 2018, start by focusing on what made you tick. Science tells us that humans remember the things that created emotion. What caused an emotional response for you in 2018, and how can you build on those factors during 2019? Did you meet someone who inspired you to become a better person during the year? Did you start a new job or move to a new place? Go ahead and plan 15 minutes to reflect and meditate on what mattered to you in 2018. When we take a deep dive into our own personal lives, it helps us draw out the things that mattered most to us and focus us for the future.
Wasn't it nice to have the feeling of a fresh start when you started the new year? The ability to free yourself and think about how you can make yourself a better person for 2019 is so powerful and uplifting! What is it about January 1 that makes us believe it's the only time we can rejuvenate our lives? Is it just the fact that someone else picked a starting date for us? If that's the truth, then what stops us from creating our own starting date? We have the power to make changes to our own lives at any moment, so stop waiting for someone else to tell you when you get to turn over a new leaf.
Once you've pulled out what mattered most to you in 2018, and you've given yourself the power and responsibility to start your own challenges whenever you want, it's time to consider what you're actually going to do. I encourage you to get a pen and paper. No, don't type it out on the computer, you'll put it in your junk file and never see it again. Sit in a comfy place away from the distractions of TV and the internet and make your list. Use your thoughts to guide you and look to your inner self. Write down on your list whatever is bothering you in life, even if it's not something you can fix!
Maybe it's your money management that needs adjusted or your eating schedule or maybe there's something your business is lacking. There are ways to adjust and aid the issues you have. If marketing and communication is one of them, then our ears are open. Send us an email or give us a call and we're happy to make that part of your life easier.