Nowadays, social media has become a platform for many things: grudgingly long (and far too personal) Facebook statuses, the ability to keep up with people's lives you never talk to…but it also serves as a news resource and way to communicate with brands. Over the past year, some big name brands have used social media to spread empowering campaigns that wage a war against the way society talks about gender stereotypes and roles.
These campaigns specifically framed their slogans around a hashtag. By blatantly placing a hashtag before their message, these brands are intentionally driving people to talk about them on social media, and that is exactly what happened.
#GirlsCan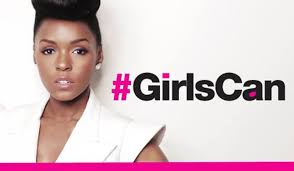 By far one of my favorite campaigns out there, CoverGirl's #GirlsCan campaign brought together powerful celebrity voices to outwardly mock society's trends of knocking women's abilities by simply reminding us that #GirlsCan do all those things and so much more. By pulling together a diverse group of women based on profession, ethnicity and talent, CoverGirl found a way to touch every consumer watching. After the video went viral, Twitter blew up with people talking about the things #GirlsCan do.

#LikeAGirl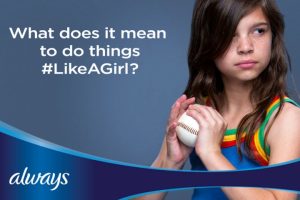 P&G's Always #LikeAGirl was yet another highly tweeted and talked about campaign. With an authentic, interview-style video, Always magnified society's impact on women by talking to young girls about their abilities and dreams, then juxtaposing them with adolescent girls who unknowingly mock and degrade their own abilities. This campaign took the phrase "like a girl" and enabled people to use it in a positive and empowering way and that's exactly what happened on social media.
As if the easy integration of both of these hashtags into any sentence weren't enough, another, even more brilliant aspect to the #GirlsCan and #LikeAGirl campaigns, are that both brands seamlessly integrated their logo and brand colors to make the campaigns recognizable. But, they didn't include images nor mention of their products, making their brand more personable and their campaign more credible and genuine.
There are lots of other women's empowerment campaigns out there including Pantene's #ShineStrong, L'Oreal's #WorthSaying and I anticipate many more to come.
Maybe it is my undercover feminist rage or the fact that these campaigns were wildly successful, but it is definitely something to commend. These brands made brilliant use of social media to amplify their voices and spread their messages in a positive and influential way. Did any of these hashtagged campaigns get you tweeting?