By Erika Turan
Even if you haven't kept up with the show, it's hard to miss Game of Thrones right now. HBO just debuted the series' final season, and the juggernaut is not to be messed with. The series eight premiere brought in a record 17.4 million viewers. Not too shabby in a world of approximately one hundred billion options for streaming content. Whether you're a diehard fan or you've never watched a minute, there are some fun brand lessons to be learned from one of the most popular shows on television.
Stay on brand, even if it's a little uncomfortable. Game of Thrones is almost as famous for its exotic filming locales as it is for its twisty story lines. With scenes shot in locations ranging from Croatia and Ireland to Morocco and Malta, cast and crew are challenged by everything from managing equipment to weather. Actor Kit Harington, who plays the heroic Jon Snow, has emerged as a heartthrob on the show. His character's long, thick, curly hair is as famous as his battle skills. In a recent NBC interview with Harington, Willie Geist asked the actor why Jon never wore a hat for those especially cold-looking scenes.
"No, his hair is too important," Kit says laughing. "I remember asking for a hat once when we were in Iceland. I was like 'can I not just wear a hat? We're in minus 40.' And they were like, 'ehhhh, we've got a kind of brand now that we need to look after.'"
It's common for brands to encounter internal stakeholders who want to wander away from it. Perhaps you've faced resistance from a business line that insists it needs to be different from the corporate brand, or employees who "grow tired" of the brand and say they want to see something new. Assuming your brand was thoughtfully constructed and isn't a dated mess, stick to your guns. Allowing your brand's message or visuals to become muddied or diluted is the kiss of death.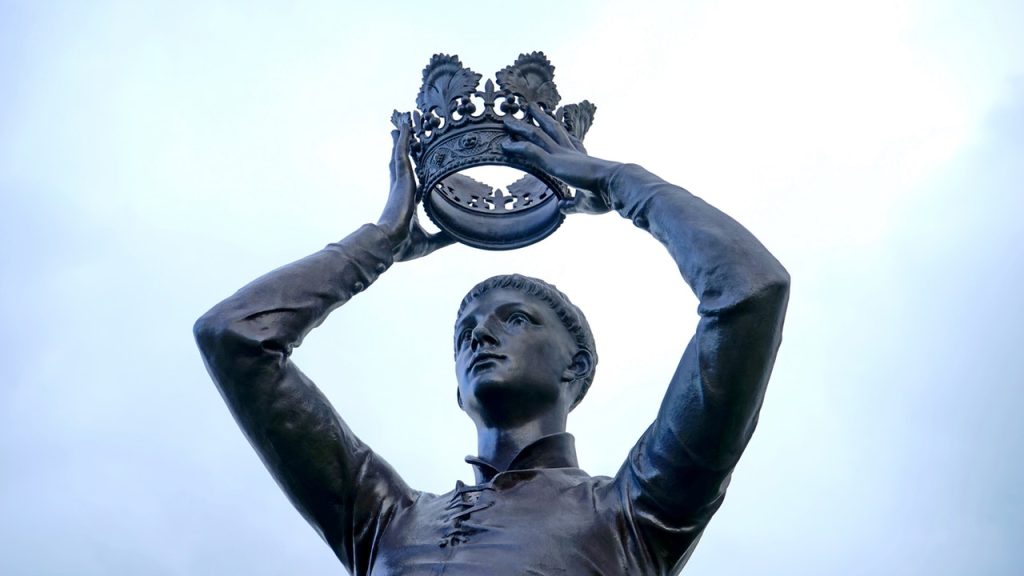 Keep the message simple, even if your company is complex. Trying to keep up with the plot lines and characters of Game of Thrones is half the fun of watching. Author George R.R. Martin built an extraordinarily rich and complicated world, filled with hundreds of characters with unusual names, rich lineages (that are all relevant), and crazy-sounding geography. There are foreign languages, different religions and so many deaths that you need a spreadsheet to keep up with all of them. But in the end, HBO uses just three compelling words to succinctly and powerfully explain the entire series: "Winter is Coming." There. That says it all.
If GoT can take this bananas situation and distill it to three words, your company can do it too. Maybe not three words, but figure out what your company does passionately and does well, and devise a message track that gets everyone's buy-in. Resist the urge to layer message on top of message on top of message. The only thing you'll succeed in doing is confusing your audience.
Protect your brand from misuse. Imitation is the sincerest form of flattery, they say. HBO created a visual look for Game of Thrones that's so uniquely identifiable with the show that it's spawned memes and entire shops on Etsy selling everything from cutting boards ("Dinner is Coming") to t-shirts ("Mama of House Messy, First of Her Name, The Unslept, Queen of the Coffee…"). Publicly, HBO has flexed its  muscle when President Trump appropriated the show's font and visuals to tweet about the Mueller report and economic sanctions. HBO responded with "Though we can understand the enthusiasm for Game of Thrones now that the final season has arrived, we still prefer our intellectual property not be used for political purposes."
When it comes to your brand, keep a watchful eye on how it's being used. Make it easy for those inside and outside the company to use the right visuals in the right context: provide contact information for questions about brand use, set up digital space for logos to be downloaded. And politely inform those who want to add a burst of unofficial color or a jumping frog to the logo (that last one happened on my own watch) that they can't go there. Maybe in Dothraki as well as English, just to keep it interesting.